Below are some of our projects and works. These are just a few of the many incredible works of art that we've had the opportunity to be a part of. We are always expanding our portfolio and are looking forward to working with you and adding your art project to our repertoire of fine art.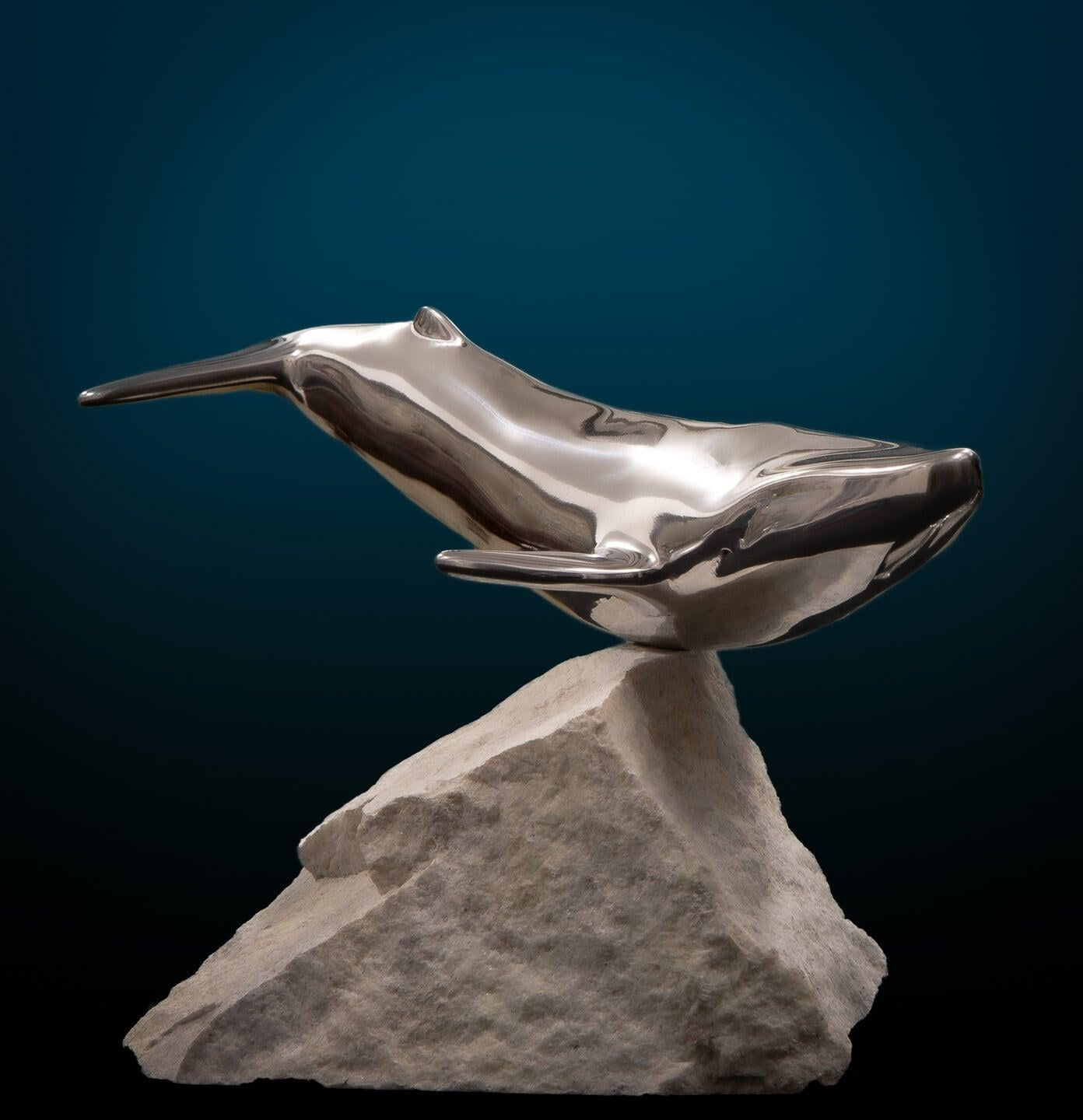 The Whale Collection - Aluminum Sculpture Castings
Created for the ROM, whale sculptures by RCI Studios artist Robin Ozard.
RCI Studios is proud to announce that our first collection of aluminum fine art pieces have been completed for the the Royal Ontario Museum Great Whales: Up Close and Personal exhibit. Each of these extraordinary sculptures are crafted by hand and cast on-site in our aluminum foundry. With excellent attention to detail and quality, each piece is an example of outstanding craftmanship by our in-house artisans.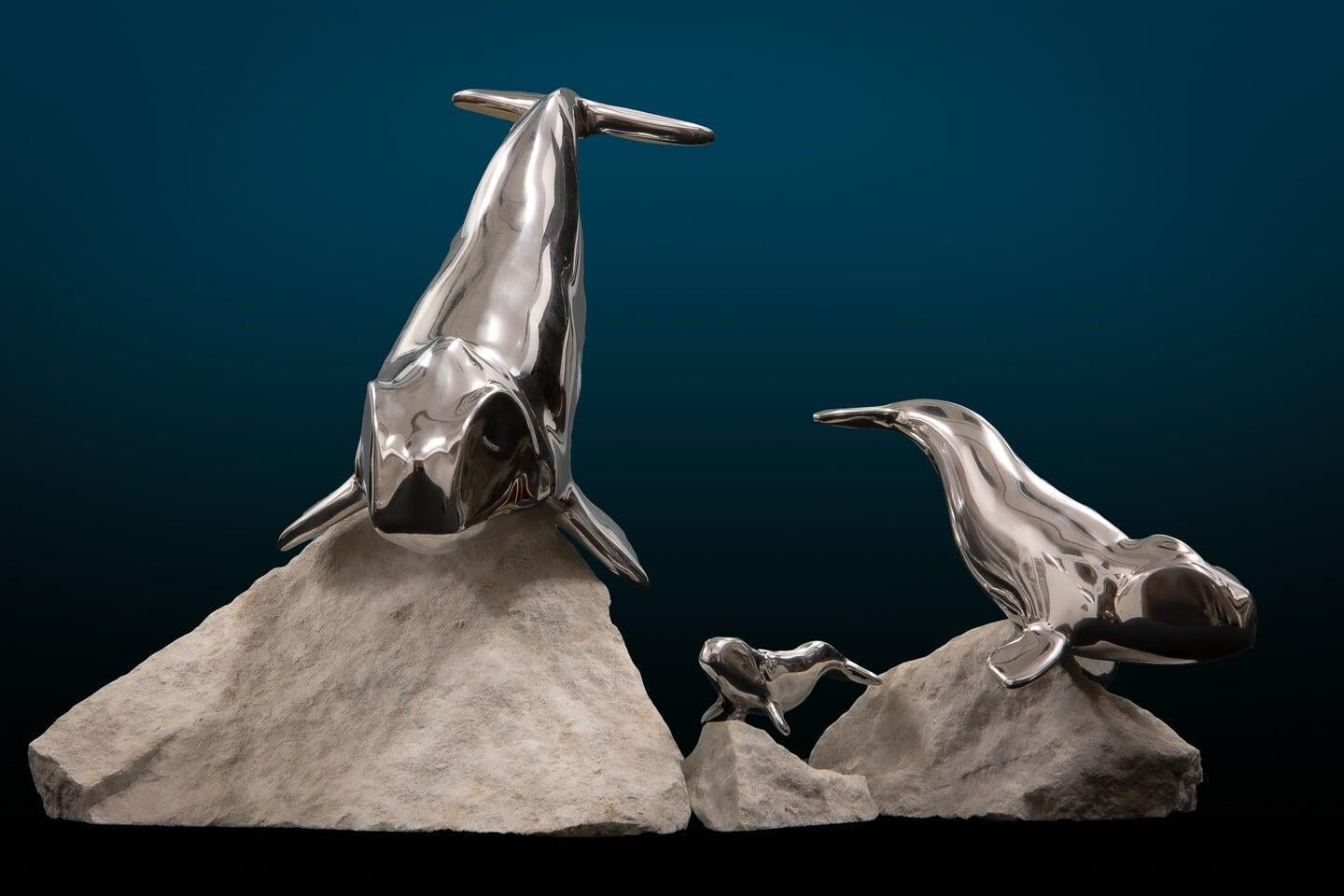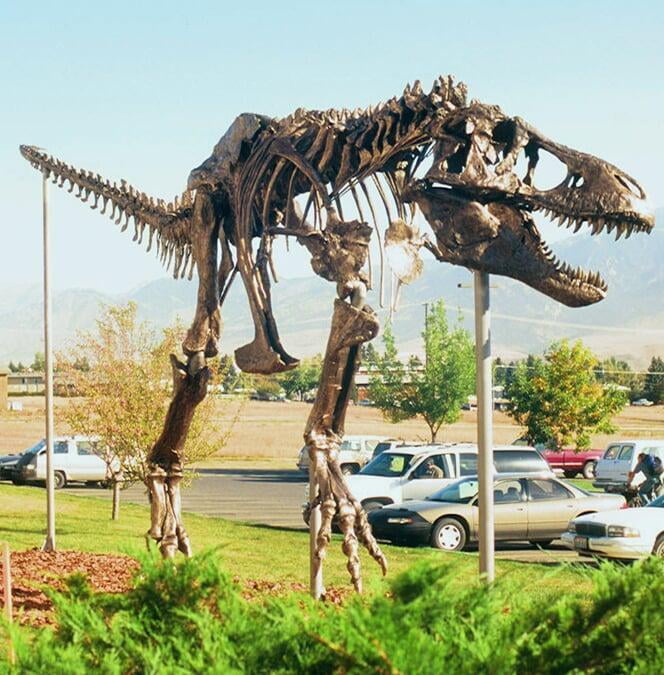 Large Bronze T-Rex - Bozeman, MT
With only four months notice, we molded, cast, mounted, and installed a 40 foot long bronze Tyrannosaurus rex skeleton at the Museum of the Rockies in Bozeman, Montana. The commission involved producing waxes and a ceramic shell mold, casting in bronze, assembly, chasing, sandblasting, and patinating. The stainless steel support armature was also made in our shop. A first of its kind, the 6,500 lb skeleton was unveiled at the 2001 Society of Vertebrate Paleontology conference in Bozeman.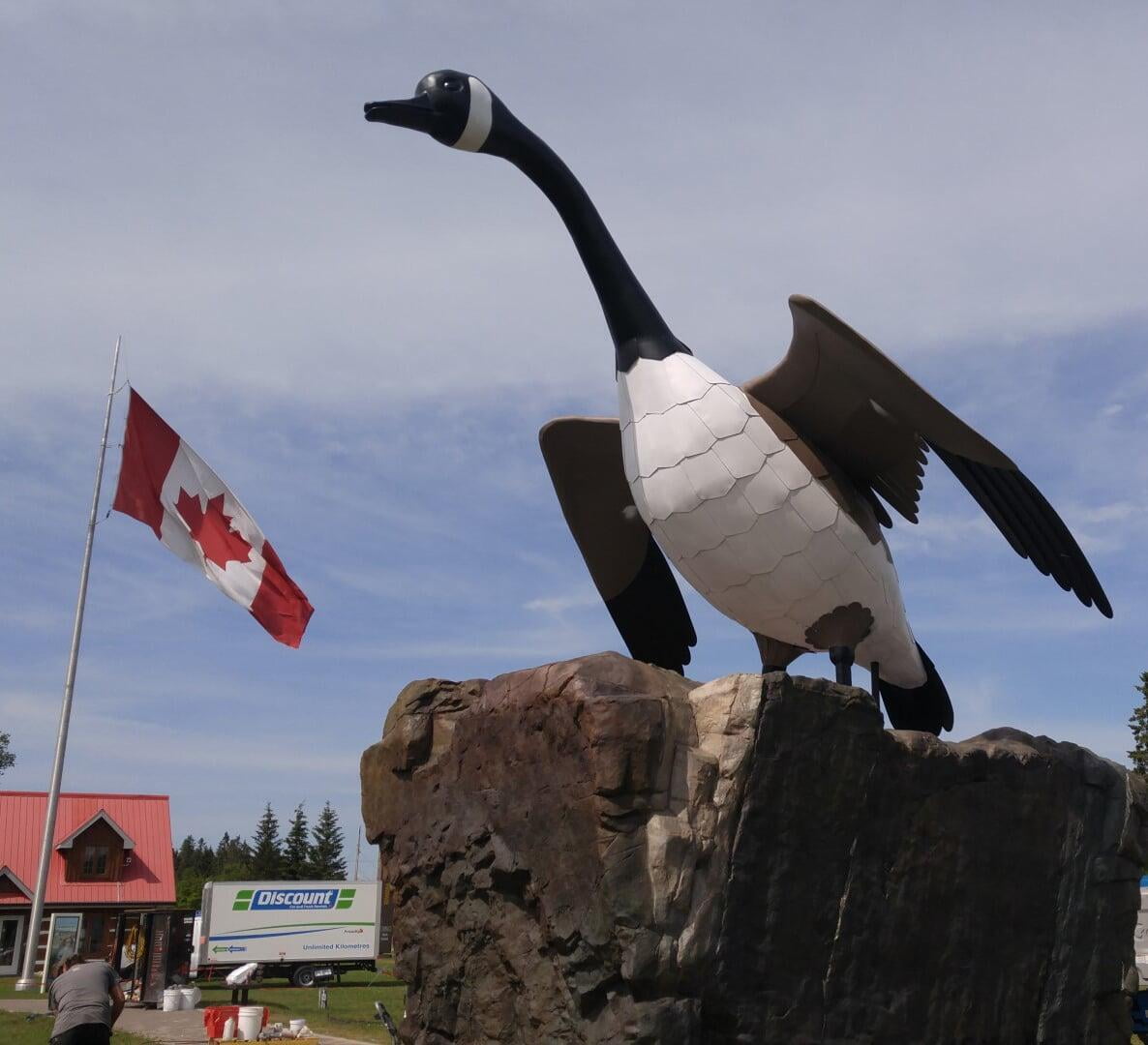 Wawa Goose - Wawa, ON
A giant goose has stood in Wawa for more than 50 years although it has needed some replacement before. The first goose did not last long, being sculpted from plaster. Wind, rain, and vandals made it's life very short. After being replaced by a bigger, more realistic, metal one, the old goose was purchased by a private collector and has been restored. It is on display at a store outside of town. After 50 years the second goose was in great disrepair and it was time for a replacement. We were asked to fabricate it's third iteration. The new bird is made of stainless steel and bronze sheeting.

Designed with very few visual changes from it's immediate predecessor, it stands almost 30 feet tall with an 18 foot wingspan. The town has traditionally relied on the Goose as a signal to motorists, indicating a place to stop on a very sparsely populated stretch of the TransCanada Highway. "Wawa" is the Ojibwe word for wild goose so the icon has been established strongly with the locals. The new goose is built to last far longer than it's previous versions. Theoretically, it should stand without damage for over 500 years